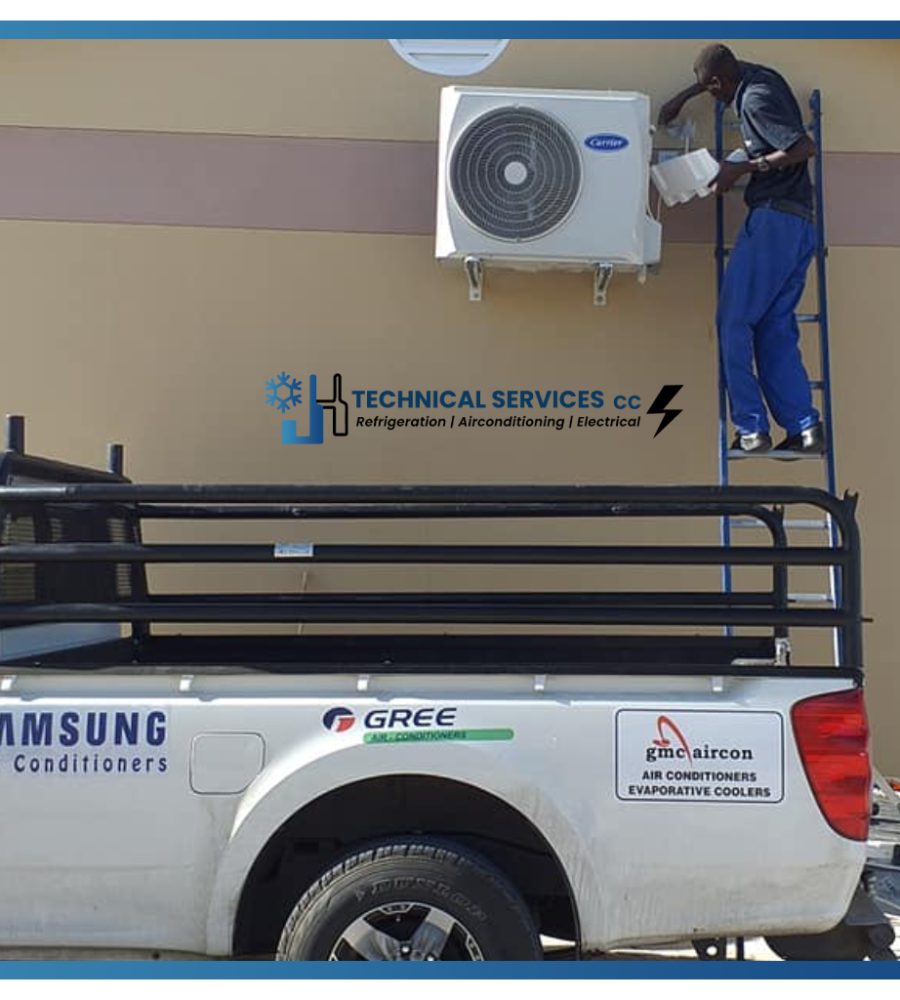 We Make You Love Your Appliances!
Today not Tomorrow
---
J H Technical Services CC aim is to build a strong reputation for delivering quality services, on time and at a competitive price. We pride ourselves on being skilled and experienced in all aspects of electrical, Plumbing, Catering, Air Conditioning, and Refrigeration. Our commitment to innovation and excellence invariably results in a successful completion for both the contract and clients we understand and promote the idea of working as a partnership with our clients to ensure their goals are met.

We make it a priority to offer flexible service to accommodate your needs on time.
Electrical Installation & Maintanance
---
We provide a variety of electrical installation options and our expert team of electricians work to the highest of standards to ensure a good service.
Air Conditioning and Refrigeration
---
Refrigeration and air-conditioning design, install and maintain cooling systems in buildings like supermarkets, offices, schools, hospitals and restaurants.
Domestic Appliances
---
Domestic appliance technical services, install and repair household appliances, including cookers, washing machines, fridges and freezers.
Plumbing and Solar Geyser
---
Professional installation and maintenance services for solar geyser for home, commercial, retail and business use.
Catering Equipment
---
Repair catering equipment, together with refrigeration installation of Combination Ovens and Dishwashers.
Other Appliances Repair
---
We offer appliance repair services, preventative maintenance services that can help extend the life of your appliances.